K at 11 months enjoying, you guessed it, The Best Smoothie Ever.
How my smoothie recipe came to be is a rather long and interesting story, and maybe in the near future I will bore you with the details, but for now I'm just going to share the recipe.
*2 Cups Kefir (I use the strawberry/banana flavor)
2 Cups cold water
Handful frozen strawberries
Handful frozen blueberries
about 6 frozen cherries
*1 pkg Unsweetened frozen Acai
*Scoop whey protein powder
* scoop Garden of Life fiber
*2 Tablespoons Coconut oil
I learned about Kefir and Acai while reading a book called the Perricone Promise by Nicholas Perricone about 7 years ago. This smoothie recipe has evolved over the years. I just started adding the protein powder, fiber and coconut oil in the last few months. Needless to say, I have to make the smoothie without all that stuff, pour it up for the kids and then add the rest of the goodness just for me. I've been able to pull the "protein powder wool" over their eyes the last couple of time I've made it, but the coconut oil is a no go. Of course, if I had started 7 years ago with the oil (and I do wish I had) they wouldn't know the difference and we would all be happy campers. Anyway, every time we have this smoothie, which is about 3 times a week, I feel really good about what's going into their little bodies. My mom, who is getting over some pretty major intestinal stuff, was told by her gastrointerologist to start taking Kefir. Hmmmm...should it upset me that it took a man in a white coat telling her this to make her believe it? Maybe, but whatever works. I've only been preaching for 7 years, but whatever. :) Mom told the doc about the smoothie I make and how my kids consume kefir quite often and he was very impressed...yes, I did pat myself on the back and say, "I told you so." I'm really not that big of a brat, but when it comes to health and wellness, I'm pretty passionate. I also realize that people are not going to listen to me because I do not have the appropriate letters at the end of my name, but that's ok. I'll keep reading and learning and taking care of my little corner of the world.
I hope you try the smoothie, and if you do please let me know what you think.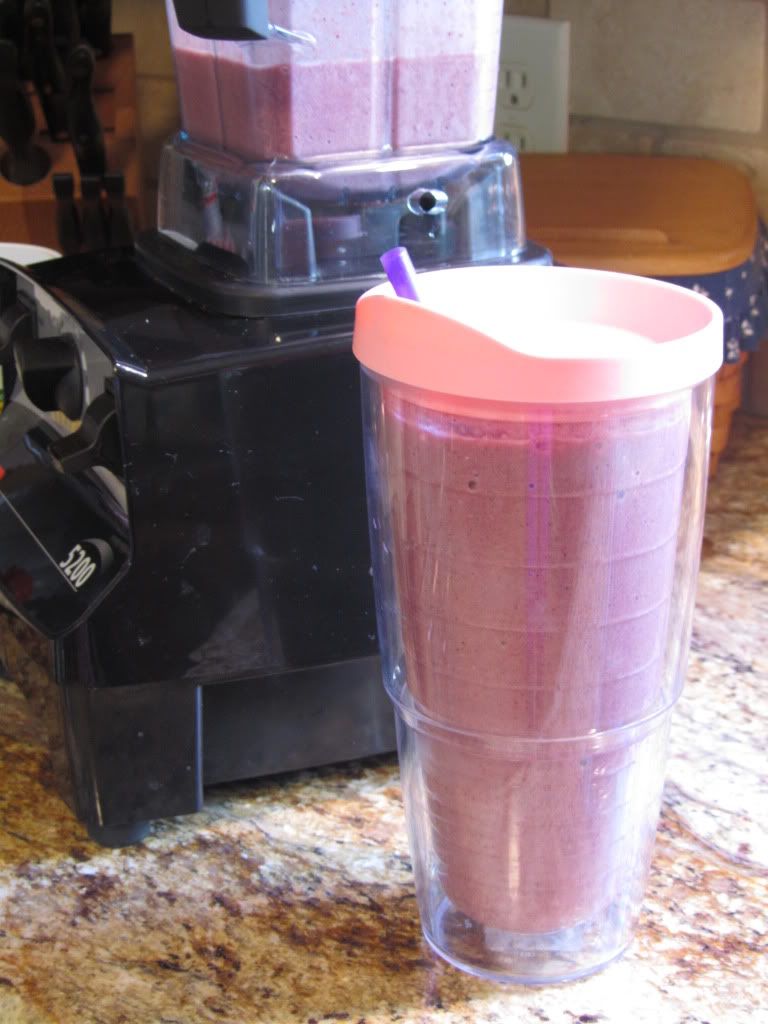 I do have to say, I have the best parents ever! They saw my love of smoothie making and bought me a Vita-Mix ~ the greatest blender in the world! Thanks Mom and Dad ~ Love you both bunches!