Once again lots of things happened today that went unphotographed; basketball camp, playing in the blow-up pool at a friends house, enjoying a chocolate coconut mocha with a friend at Target. We do so many things during the day and I'm constantly on the look-out for "the picture of the day." I finally decided on the subject of today's photo just before sunset.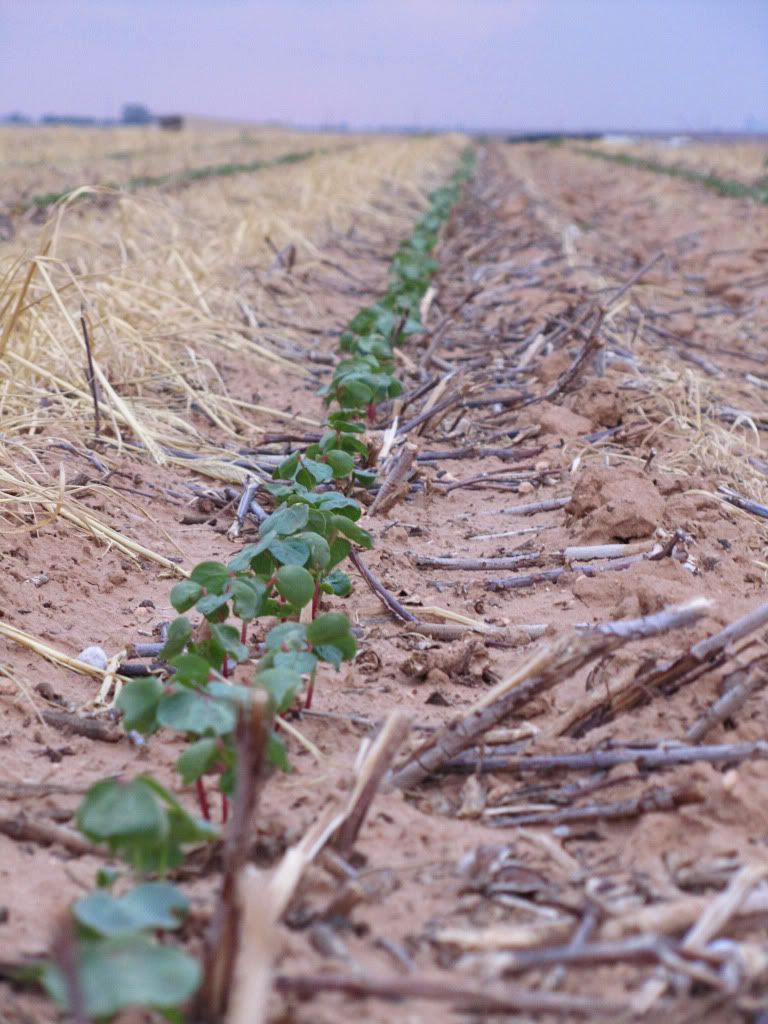 This is our livelihood
This baby cotton could really use a good drink right now. Oh sure, it's irrigated or it would never have broken ground; what I mean is a really good drink from above. As I was taking this photo the clouds were rumbling and hopes for a rain was off in the distant west, but as I am writing this our rain chances are gone. We'll keep irrigating and this baby cotton will keep growing, but a good rain would make things a whole lot better...in the meantime we'll also keep praying.