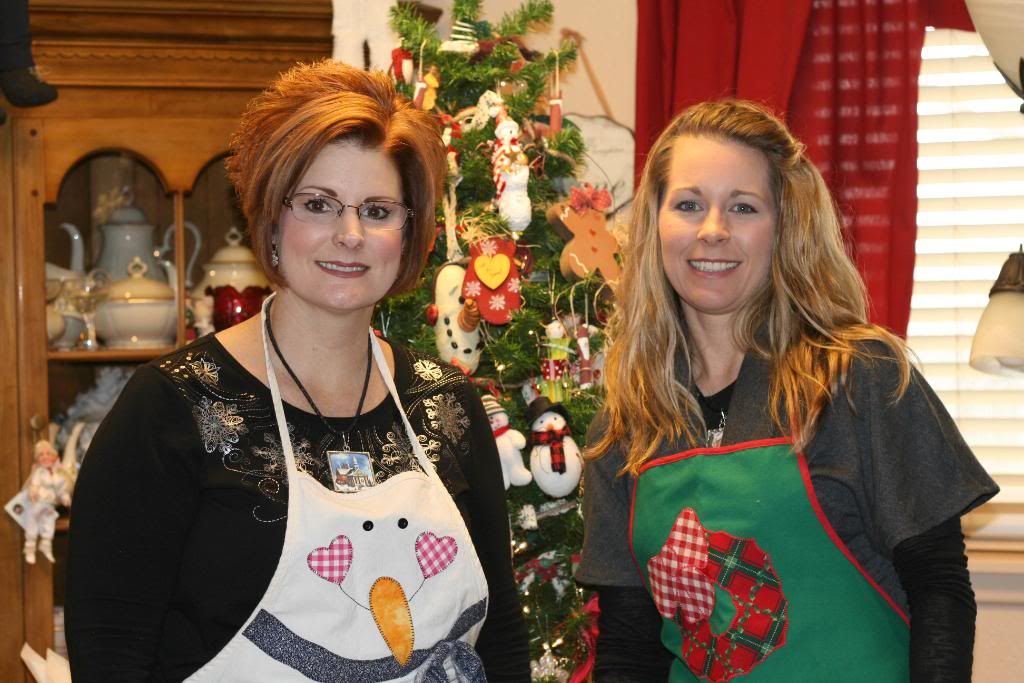 One day last week my friend Audrey and I got together to make teacher gifts for our kiddo's teachers. Several weeks ago we met at one of the local antique stores and came home with lots of fun stuff. I found the cutest antique saucers...I'm sure they have a name, but I don't know what it is. :) I knew as soon as I laid eyes on them that they would be the inspiration for my teacher gifts this year.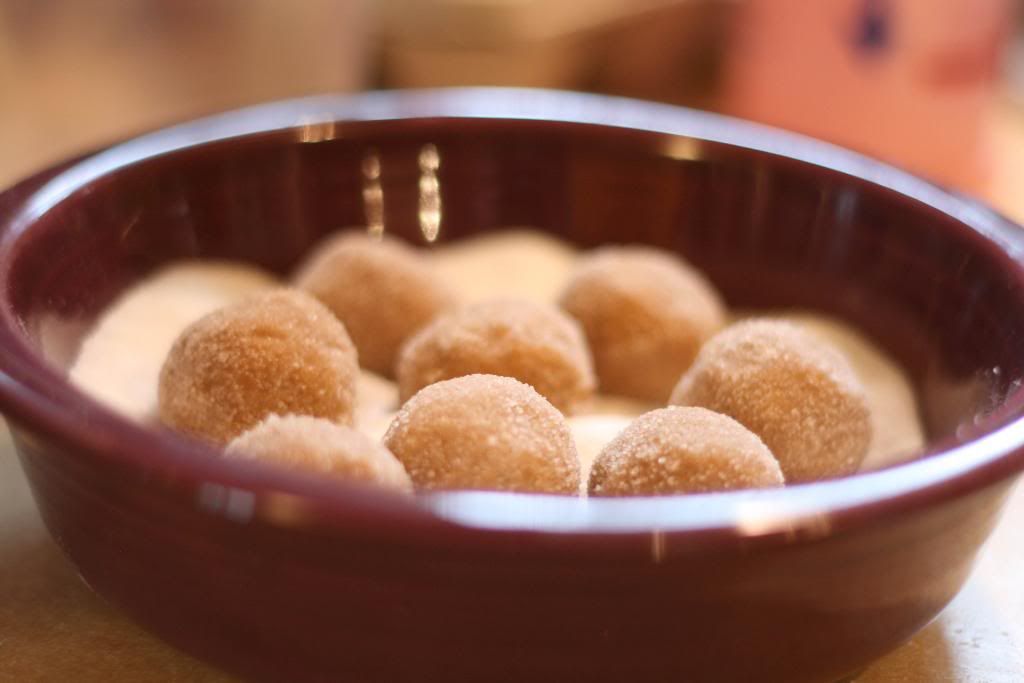 Audrey came across a recipe for chewy gingersnaps that sounded yummy. Not only are they very yummy, they remind me of Snicker doodles ~ my favorite cookie! You can find the recipe
here.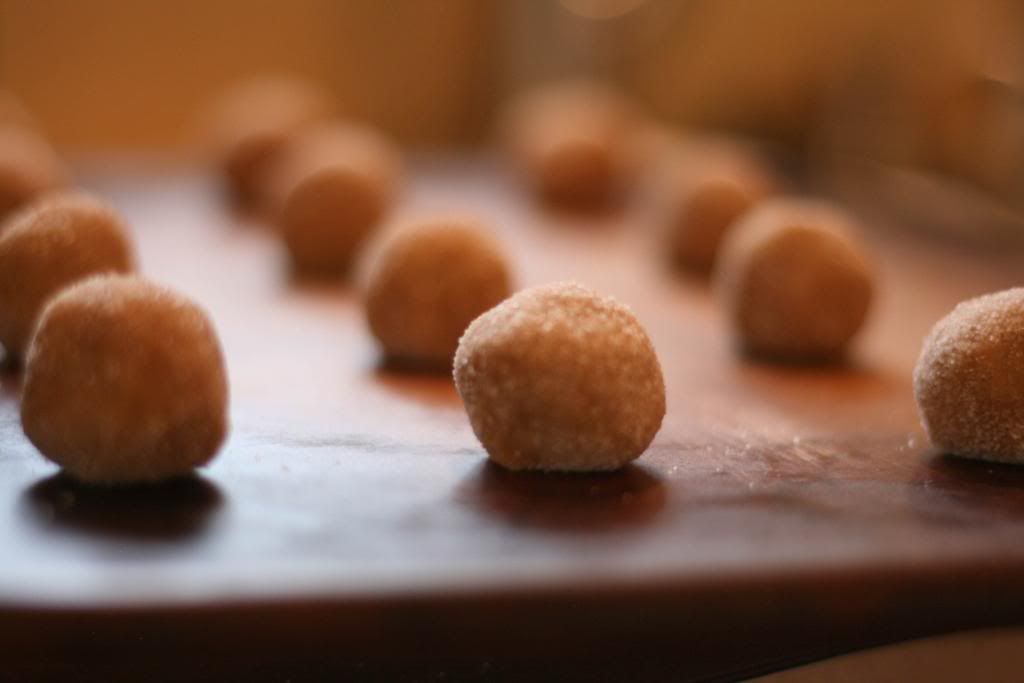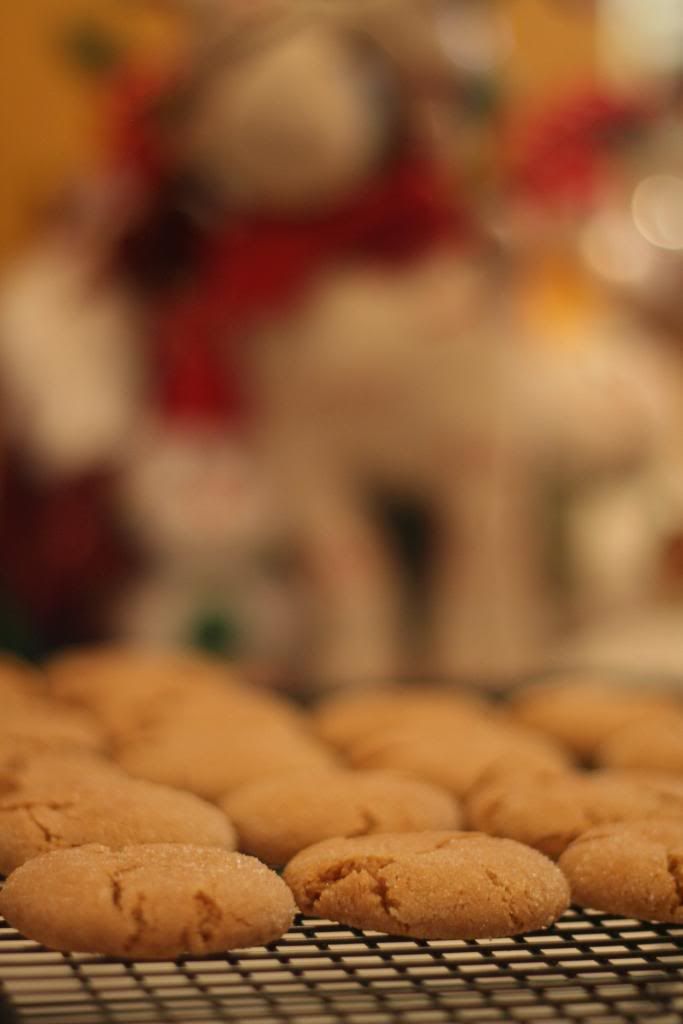 Yes, they taste as good as they look.
Every year since R was in Kinder, my mom has made crocheted pot holders for the teachers for Christmas. I thought it would be really pretty to place a saucer on one of the handmade pot holders. Along with the cookies, I added a couple of Teeccino herbal coffee bags (my favorite is the hazelnut flavor ~ it's heavenly,) a cute little tin of cocoa and last but not least...a Starbucks card. I mean what gift would be complete without a Starbucks card? That's my opinion anyway.
I wrapped it all up in cellophane and tied it with a pretty ribbon. I created the recipe card using Photoshop and a free digi kit I found
here.
All the teachers loved their gifts. R's homeroom teacher let out a holler when she discovered the Starbucks card...she's my kinda gal. :)