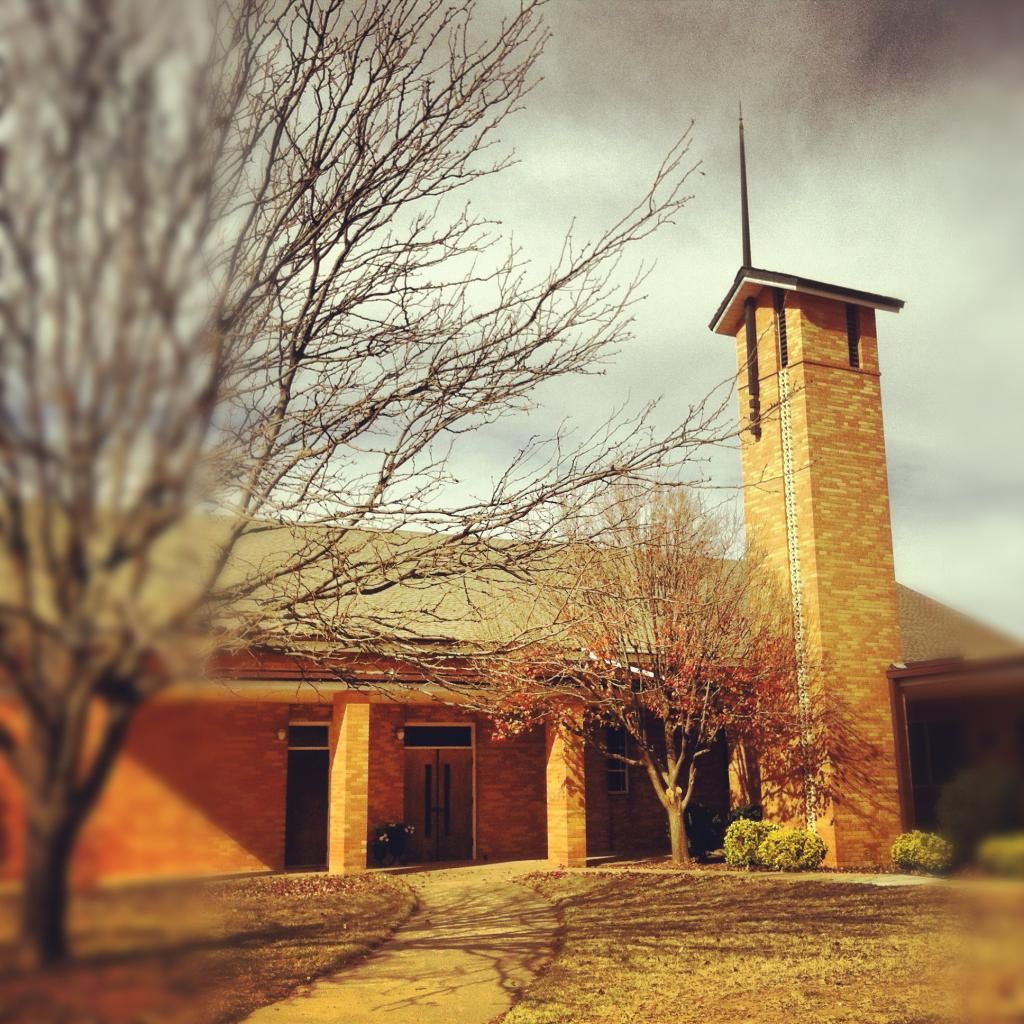 This is day 1 of my "Days of December" photo project I've decided to do this year. Every day I will take an Instagram pic and post it to my blog; at the end of the month I will have a pretty cool photo journal of all the highlights of the month. This seems like something I can keep up with during the busy days of the last month of the year.
This is a photo of our church. Today I participated in our monthly prayer vigil, had choir practice and a Christmas fellowship with the choir. My name was even drawn out of the basket for a door prize. I chose this really neat little wreath made out of a wire hanger with Tootsie Rolls tied all over it. By the looks of the wreath it took the crafter nearly forever to make it. :)
Oh and I have to say how happy I am that my kiddos talked me in to getting all the Christmas decorations out the day before Thanksgiving. This is something I've never done before, but something I will for sure do again in the future. I love that our home is ready for Christmas and I can focus on what really matters...making memories with my family.
Here's to a holly jolly Christmas...it really is the best time of the year!