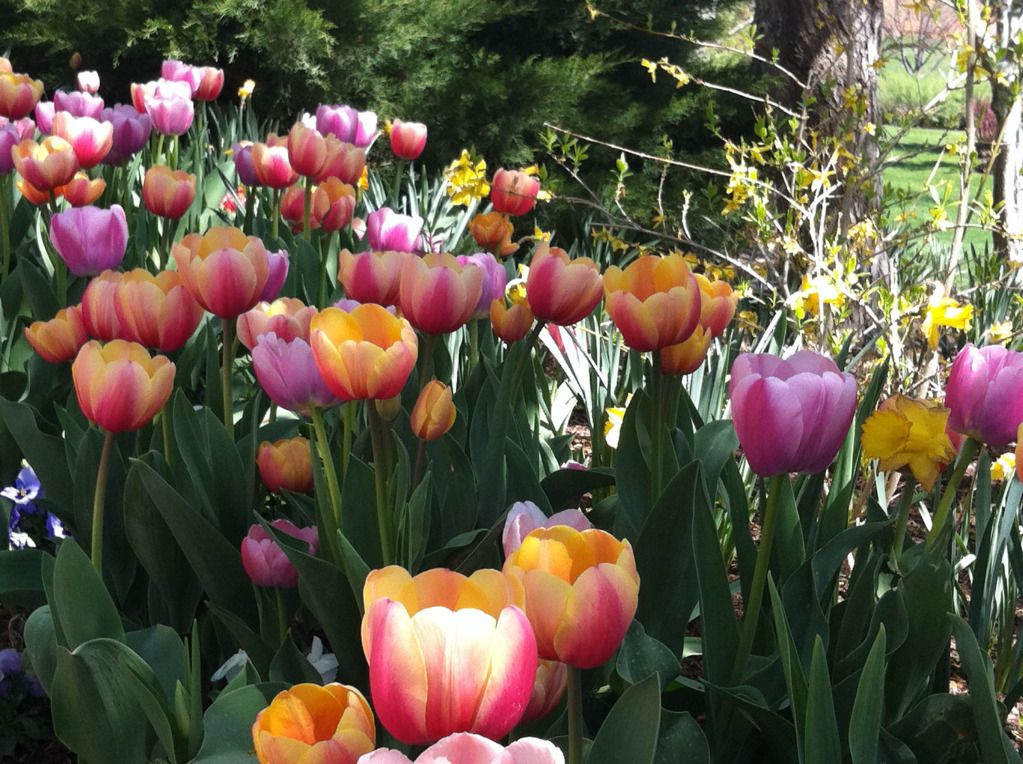 "For I know the plans I have for you"
declares the Lord,
"plans to prosper you and not to harm you,
plans to give you a hope and a future." Jeremiah 29:11
It would have been easy to sleep in this morning. Actually I did sleep in ~ until 8:30. We stayed up pretty late Saturday night and that was going to be my excuse to not make it to church this morning. So when R asked me if we were going, I was a little surprised when I jumped up and said, "Yes!" Of course we missed Sunday school, didn't have time to eat breakfast and both kiddos were upset they missed getting to eat a little breakfast in the fellowship hall right before church. Brother Jimmy was a lifesaver when he showed us where the donuts were in the youth room. We finally all settled in the sanctuary for the message...
Acts 16:23-33
Paul and Silas had been severely flogged and their feet fastened in the stocks, yet they were still able to sing hymns and pray to God. The other prisoners were listening to them. I wonder what the other prisoners thought about these two men who had just been beaten and placed in a situation where there was no hope of release singing praises to their one true God?
Brother Jimmy went on to say that regardless of what our future holds, everything is going to be ok. When I heard these words this morning, I was taken back to a hot summer day almost 12 years ago. I was 40 weeks pregnant and R and I had just received the terrible news from our doctor that our baby's heart was not beating. I remember sitting in the suburban in the parking lot of St. Mary's hospital making that dreaded phone call to my family. I remember the moment, but I don't. I remember walking into the hospital, but really it was more like floating. I remember a nurse, taking a break I guess, standing outside the door of the hospital. But most of all I remember what I said when my dad walked into the hospital room. Everyone had tear stains on their faces, but I looked right at him and said, "It's going to be ok." Honestly I don't know where that came from. I'm pretty sure I wanted him to know that
I
was going to be ok. I'm always the one who fixes things, I'm the strong one. The last thing I needed was for everyone to worry that I was going to fall apart. So, in my darkest hour I was proclaiming that everything was going to be ok.
I know now that it was not my strength, but His. I know that He was right beside me in the doctor's office when we heard the news. He was not only with me on our way into the hospital, but he carried me in. He was also with me when I told my dad that everything was going to be ok. He is still with me today. I know that no matter what the future holds that my God is God and he holds me safe in His arms.
Thanks Brother Jimmy for a beautiful and powerful message this morning, but most of all thank you for taking me back to a day in my life that is proof that Jesus is real...and that's enough. :)