So when I started seeing pictures popping up on Facebook of these super cute Toms that had been painted in school colors, the first thing I thought was, "I can do that!" I've been this way my entire life. Pretty sure I get it from my dad who is a big 'do it yourselfer.' I am a crafter's worst nightmare. Back when I used to go to craft shows, I would spend all my time saying, "I can do that," or, "I could make that myself." I usually left those shows empty handed but my mind was full of all sorts of ideas.
A few days before school started I ordered a plain pair of cream colored Toms for K and headed to town to load up on all the supplies I would need. I did a Google search on how to paint Toms and came up with a few sites, but none were all that helpful.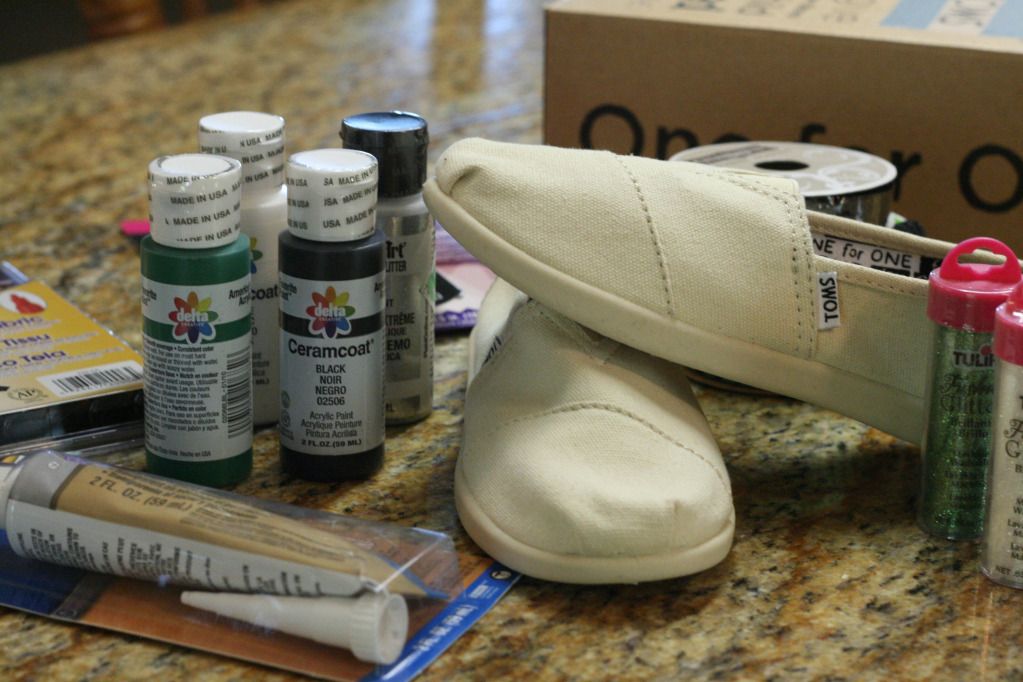 I have to admit I was a little nervous putting the paint brush to the shoes, but once I got going (with my music in the background) I felt like my old crafting self again. I have to admit I cheated a little and looked at a friend's Facebook page and got a few ideas of things to put on the shoes. I love it when I find out I have crafty friends and didn't even know it. :) If you're reading this you, you know who you are. Good luck with your new business and thanks for the inspiration!
Here they are ~ K loved them and was so proud to wear them Friday with her cheerleading suit.