This is a much happier post if you consider the fact that I can't in good conscience make my children muffins with white flour anymore happy. :) So anyway, yesterday after school K wanted to bake something. She got down her Paula Dean Cooking with Kids cookbook and started searching for a recipe. Everything she wanted to make called for yeast. For one thing yeast freaks me out. You bread bakers out there will probably not understand this, but I have always had a fear of cooking with yeast. After nixing several recipes, I suggest we look online and find a muffin recipe made with almond flour. We had such success with
these cookies
that she was willing to give it a try. I did a search for almond flour muffins and found myself on a website that I'm pretty sure is going to change my gluten free life.
K helped with every step of the muffin making process. Her favorite part is cracking the eggs, but not only that, she likes to use her hands to mix the eggs...the messier the better. I find this just a little crazy that I let her do this; when R was little and wanted to help crack eggs I was like this psycho mom who would freak when he got raw egg on his hands. He would have to wash his hands immediately. I'm pretty sure I scarred him for life and he will never want to be in the kitchen as an adult. I'm pretty sure I just figured out why he's not a fan of eggs for breakfast...hmmm. I apologize in advance to his future wife. Moving on...
Before I show you the picture of "the muffin" I want you to know that almond flour cooks dark. This muffin is not burnt. Not only is it not burnt, it's probably one of the tastiest muffins I've ever eaten. This muffin is perfect, I promise.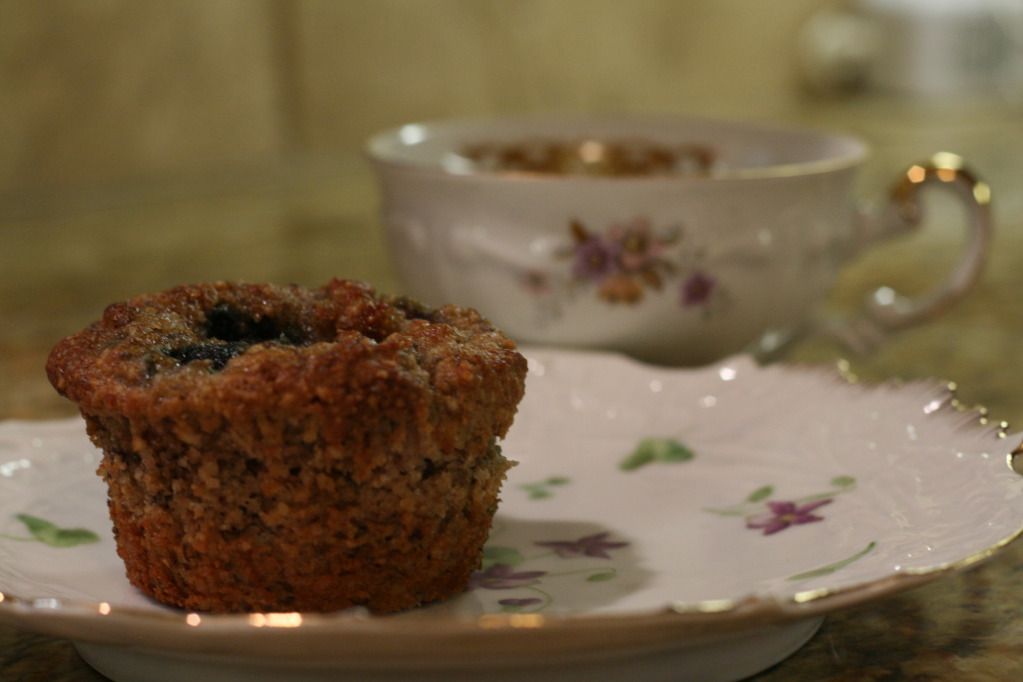 Almond Flour Banana Blueberry Muffins
You can find the recipe for this tasty little treat right
here
. I did a few things different. I added about a teaspoon of heavy cream to the eggs after K had "mixed" them because a good portion of the eggs were stuck to her hands (I know yuck.) I also substituted the agave nectar with Xylitol. We don't use agave in our house. I've done some research and found that agave spikes your blood sugar and raises insulin...no thank you. Oh and I used a whole cup of blueberries instead of half. My philosophy is you can't have too many blueberries. We had these for breakfast this morning with a little pat of real butter ~ yummy!
Funny story ~ while we were making the muffins I suggested K take a muffin to school to give to her "boyfriend who she is going to marry" because she told him the other day she would bring him a cupcake or cookies. She said, "What if he doesn't like it?" I said, "If he doesn't like it, then he's not the guy for you." She gave me the funniest look. It was hilarious. And no, she didn't take him a muffin.
R started a hot glue/popsicle stick project the other day. My counter has been covered with popsicle sticks and strings of hot glue for days.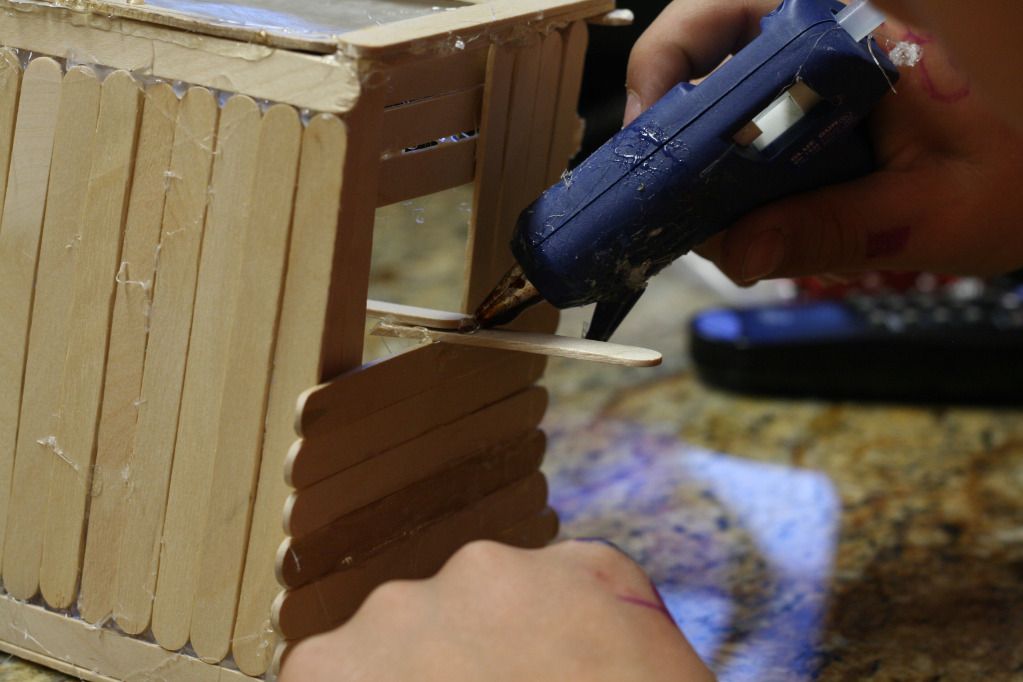 It turned into a birdhouse complete with birdie bunk beds and a sky light...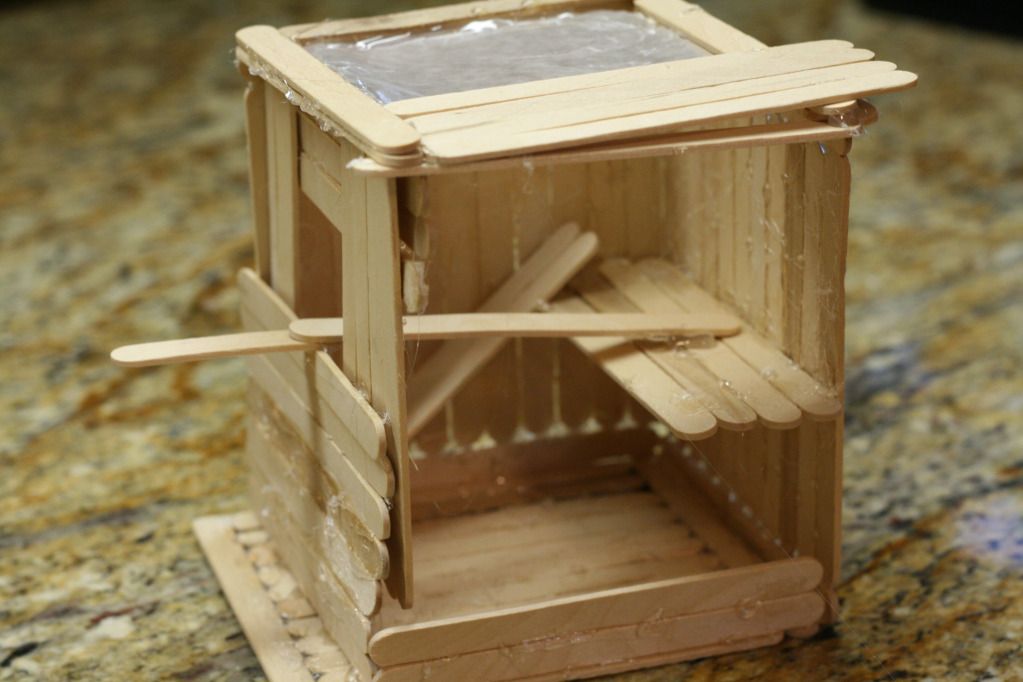 He took his project out to the barn and caulked all the cracks with clear caulk. Pretty cool.
I have to add that his iPod has been lost for several weeks now and no, I didn't hide it; it really is lost this time. Is it coincidence that he is using his imagination now that he is not glued to his iPod? I think not.
Another funny story ~ So, while we were waiting for the muffins to bake, K told me for the millionth time that she wants a baby sister. She said she would take care of the baby, dress her for church, feed her and she could sleep in her bed. She asked me if I wanted another daughter. She said, "I want you to want to have another one because then you will have one." I told her I didn't think Daddy would go for that and she said, "So what, he's not the girl here." Lol!!
I hope this post has made you smile. Try the recipe it's fabulous and what the heck, bust out the glue gun and make something while you're at it. :)